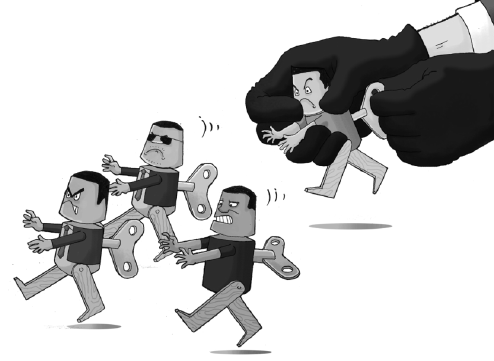 ZHAI HAIJUN/CHINA DAILY
Hu Shigen, a former college teacher in Beijing, was convicted of subversion and sentenced to seven years and six months in prison by a Tianjin court on Wednesday. Admitting his guilt, Hu said the trial was just and fair and thanked the authorities for making sure he was properly treated for his diseases.
Convicted of a similar crime in 1994, Hu was given a 20-year sentence. He was released in 2008 after his sentence was reduced.
Hu's trial was not only open to more than 40 people from various walks of life, including foreign correspondents, but also broadcast live through videos to journalists at a temporary press center in a hotel near the court. The court also provided timely updates on the progress of the case through social media.
Yet some foreign media outlets have termed the court verdict a "crackdown" on a human rights activist.
According to Hu's confession and the court's statement, he teamed up with some lawyers to embarrass the government over some "sensitive issues" in order to garner more people's support for his "peaceful transformation" theory and overthrow the country's leadership.