Editor's note: According to a recent Travelocity survey, about 44 percent of Germans admitted to urinating in the pool at least once or having no problem doing it secretly. A bit conservatively, only 41 percent of Chinese travelers think that is okay. What's your opinion? Is urinating in the pool really all that bad?
HailChina! (US)
Yes urinating in a pool is very bad.
I never swim at public pools because there are all kinds of bodily fluids in them.
Athletes are disgusting. I hope it is an exaggeration that 100% of competitive swimmers urinate in pools. This makes me think of cyclists who urinate while they are racing, which is also apparently common. Do you really win if you had to pee your own pants to do it?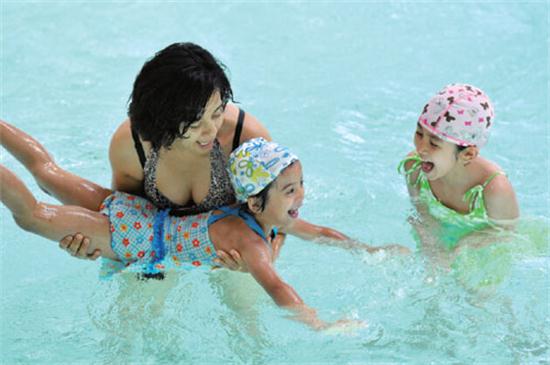 A mom teaches her daughter swimming at a swimming pool in Karamay. [Photo/Agencies]