Editor's note: As China's tourism industry has boomed in recent years, I believe more and more foreign friends have travelled in China. As a local Chinese, I'm curious what the top five must-visit cities or destinations you would recommend to those foreigners who have never been to China? Why would you recommend them?
Ianredrose(New Zealand)
It's hard to recommend sites versus cities, so I will do both, for places I have been! Cities are Beijing, Xian, Datong, Lijiang, Kaifeng. Sites are Terracotta army, Yungang caves, Pingyao, Forbidden city, Wuhan's monasteries. The problem is that China is so vast that it's an impossible question. When people ask me "What's China like to visit?" I have to answer "I don't know." This is despite the fact that I have probably traveled to more places than most Chinese people.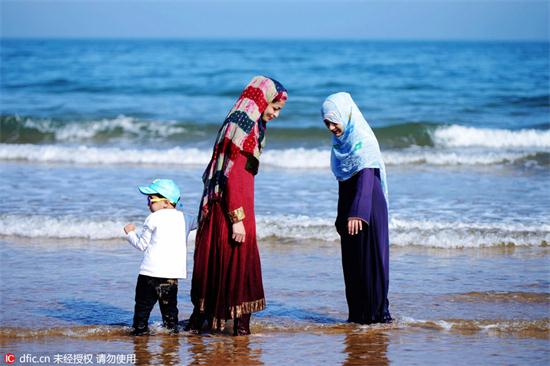 Foreign tourists play with water in Jinshatan Beach,shandong province. [Photo/IC]