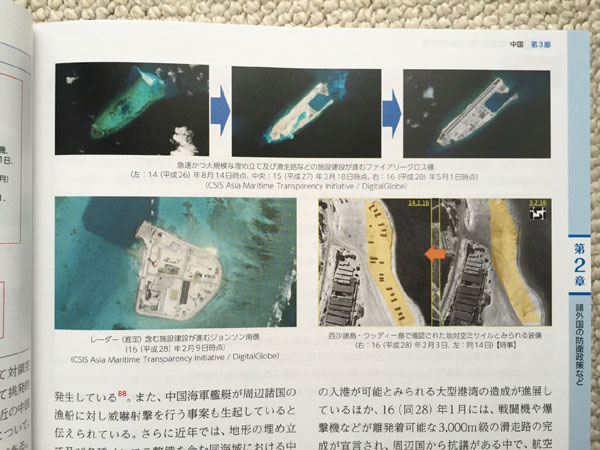 In its 2016 defense white paper, Japan interferes in the South China Sea. [Photo by Cai Hong/chinadaily.com.cn]
In its defense white paper issued on Tuesday, Japan says China has destabilized the regional military balance and some of its maritime claims are conflicting. It also voices concern over the future of the region.
Japan issued the defense paper a day after China's People Liberation Army celebrated its 89th birthday. A day later, Japanese Prime Minister Shinzo Abe appointed Tomomi Inada as defense minister.
In charge of the government's administrative reform from December 2012 to September 2014, Inada has visited Yasukuni Shrine, which honors 14 class-A war criminals, every year on Aug 15, the day Japan surrendered in World War II. And on Saturday (Aug 6) Japan will mourn the deaths of thousands of people in Hiroshima, a day which right-wing Japanese have turned into an annual event to portray Japan as a victim of WWII.
Using such excuses to change the pacifist Constitution, the Abe administration has prepared a file exaggerating the external threats Japan faces. The defense white paper follows the same pattern.
In a poll conducted by Kyodo News Agency last month, 48.9 percent of the respondents said they oppose the Abe administration's revision of the Constitution that allowed Japanese troops to engage in conflicts abroad; only 35.8 percent supported it. This shows the split in Japanese society on a key issue concerning the country's future.