becca216 (Singapore)
If free medical treatment means a long time to wait for a small surgery, then no, I don't want it.
Also, if you compare medical fees in China with other countries, it's very very very cheap and doctors always cure people ASAP. We don't need to wait for a long long time or make an appointment for a small disease.
When I was in Australia I had to wait for three days for just a flu and three weeks for a very very small mouth surgery, which was not totally free in Australia (their medical system covered less than A$60 AND I had to pay left A$120
Seriously, when you get that kind of free service you will think that you life is dying for waiting. Plus, China medical system is that you can reimburse part of medical fees.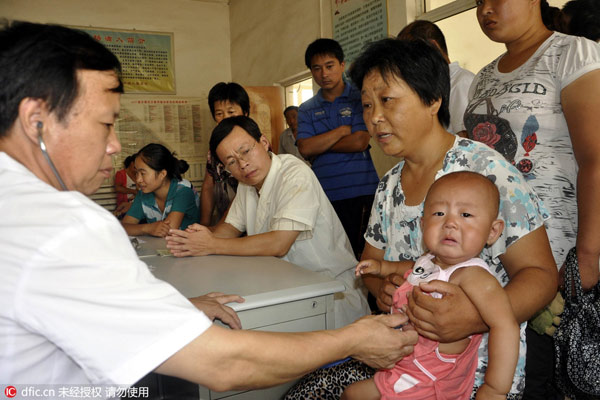 A doctor sees a young patient in a clinic in Chiping county in Liaocheng city, East China's Shandong province. [Photo/IC]