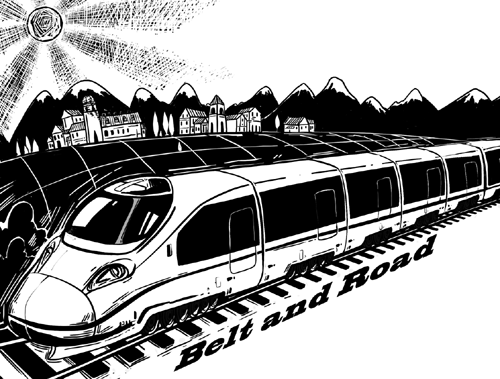 LI FENG/CHINA DAILY
Despite numerous achievements over the past two decades-including the establishment of the 16+1 dialogue (16 Central and Eastern European countries plus China), increasing mutual trade and investment flows, direct train connection between Chengdu and the Polish city of Łódźzź-there still exist bottlenecks in the shape of increasing trade deficits for Poland, asymmetry in bilateral flow of investment and Polish entrepreneurs' struggle to enter China's huge market.
Notable efforts have been made by the Polish administration in the last few years, including taking measures to boost trade and investment, but they haven't necessarily borne tangible results. The trade volume between Poland and China, according to European Union statistics, reached $16.53 billion in 2015, four times more than in 2004 and over 30 times more than in the early 1990s. However, China's exports to Poland accounted for the lion's share of the trade, about $14.5 billion, with Poland exporting only about $2 billion worth of goods to China.
The visit of Chinese President Xi Jinping to Poland is thus noteworthy. It means that the recent change in Polish government didn't entirely turn away Warsaw from the East because China is regarded as Poland's strategic partner both in economic and political terms. This also shows Poland understands the importance of the Silk Road Economic Belt and the 21st Century Maritime Silk Road. Poland holds the strategic position in this regard. It seems the shortest land trade routes linking the West and the East, and further the Baltic, Black and Adriatic seas go through Polish territory, which constitutes a merging platform for Eurasia.