Editor's note: We've all heard, read and seen numerous stereotypes about Chinese women who date Western men. Here are some of the more common ones I've heard: Chinese girls are looking for a life of luxury with someone who earns a hefty expat salary and they also want a ticket out of China. But is that true? Do Chinese women obsess over foreign men? China Daily readers share with us their opinions.
Fatdragon(UK)
My wife considered me to be "a gentleman" and less likely to cheat on her with other women than if she married another Chinese man. I am not sure that she is correct about me being a "gentleman" but I was born under the Chinese sign of the dog so obliged to be faithful.
My wife was VERY upset at one stage of our relationship when she realised how much money I had because she associated having "too much money" with being promiscuous. Now she has managed to spend most of the money she feels more comfortable.
We spent 8 months living in the UK and have been living in China for the last 10 years.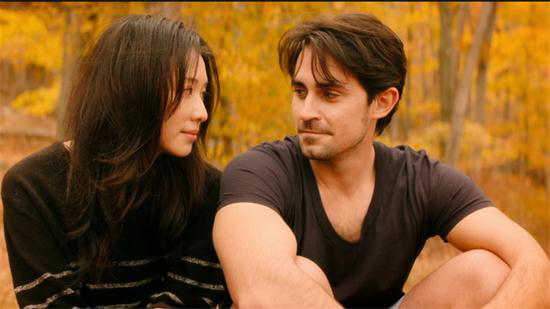 Actress Lin Chi-ling and actor Richard De Klerk had an east-west love triangle story in the movie Beijing, New york in 2015. [Photo/Xinhua News]