Editor's note: Violence against medical staff has been put under the spotlight again following an incident where a retired doctor was stabbed by a former patient in south China's Guangdong province. What can be done to ease the strained doctor/patient relationship? Forum readers share their opinions.
TedM (UK)
Those in the medical profession have contact with vulnerable and distressed patients every day. If such patients feel unfairly treated, if they are kept waiting for a long time, if they are not treated sympathetically with reassurance... then distress turns into desperation and anger.
Doctors and teachers in China are paid very little for their services in the most important areas of society. Perhaps if they were treated as professionals with adequate reward for their work, it would attract more skilled and hard working staff. Also the hospital management perhaps should constantly monitor the effectiveness of their service to avoid anger and upsets in the workplace.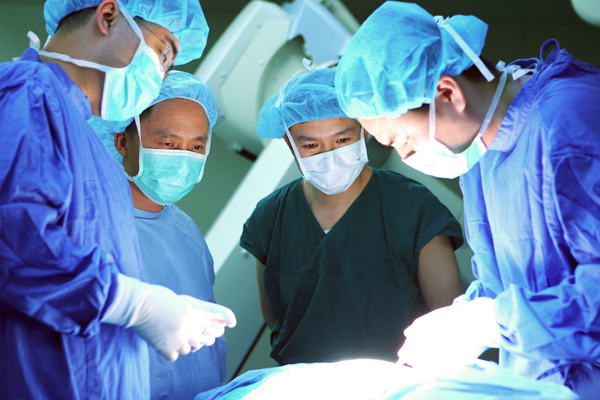 The Neurological Hospital of the Chinese Armed Police Force in Tianjin successfully completes the first transplantation surgery in the area of regenerated medical treatment to heal spinal cord injuries on Jan 16. Photo by Yin Gang/Xinhua]