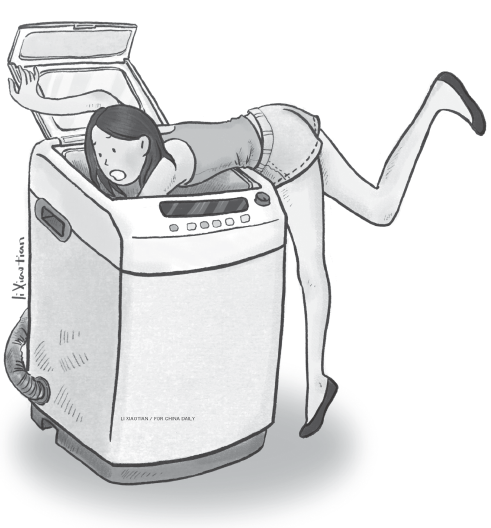 LI XIAOTIAN/CHINA DAILY
The controversy surrounding an advertisement for a Chinese detergent is the latest in cultural mismatch in the progress for globalization.
Qiaobi, the detergent brand, posted a video commercial that portrays a young black man being thrust into a washer. Out comes a fair-skinned Asian, the kind of androgynous pop idol that represents the trend for male beauty in China.
The ad went viral and became a target of criticism. Leishang Cosmetics, the company that owns the brand, issued an apology to those who may have felt offended.
Suffice to say, this ad would never be able to pass the marketing department let alone the broadcast platform had it been in a Western country.
While the racial insensitivity was outrageous, the underlying forces for this advert could be much more complicated. Simply put, it seemed to be an act of ignorance rather than of malice.
If you put yourself into the shoes of the Qiaobi advertiser, you would probably be bursting with pride when first hit by the concept. "Our detergent is so powerful it can whiten your skin," or so went the pitch.
Most detergent commercials would show a piece of dirty laundry and how it turns clean after a spin in the washing machine.
Sure, everyone could see the skin-whitening idea was an exaggeration, but wasn't it more fun-and effective in getting across the marketing message?
I don't think the advertiser equated blackness with dirtiness, at least not consciously. For many years there was a toothpaste ad on Chinese television that used a black person. Even the brand was called Darkie. I heard expatriates squirmed when they saw it.