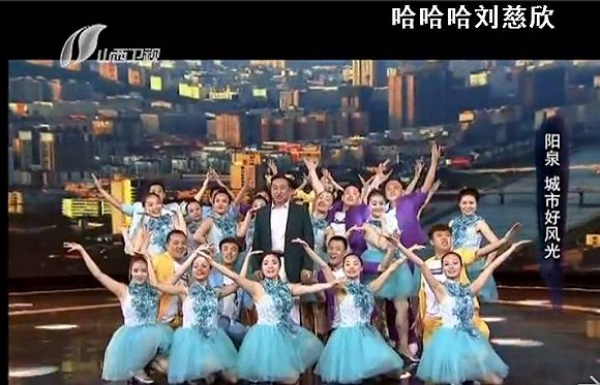 The screenshot of the live show of Shanxi Television.[Photo/Agencies]
Shanxi Television, the provincial broadcaster in North China's Shanxi province, recently introduced a live show in which the Party chiefs or mayors of 11 local cities competed with each other to promote their cities to tourists. Rednet.cn comments:
The producers of the program said they hoped to "show the audience a positive, progressing Shanxi" and rebuild the image of the province, which has been damaged by a number of high-profile corruption cases and economic decline in the past few years.
It is a good idea. By appearing on the show, the Party chiefs and mayors not only gave the audience a good impression of themselves and their cities, but also displayed their confidence and determination to rebuild a good political ecology in the province.
The officials took the opportunity presented by the show seriously. Reports reveal that some of them rehearsed what they would say many times before the show, while some edited their speech more than a dozen times.
Thanks to their efforts, the show was well-received by viewers. Many said they were impressed to see these officials in T-shirts, talking on TV as if they were neighbors.
The public will vote online to decide which city will finally win the competition. But the result is no longer important, because the officials have already shown their sincerity to rebuild Shanxi's image.
Of course, the TV show is not enough on its own. What Shanxi needs to do is root out corruption and find new ways to boost the economy.