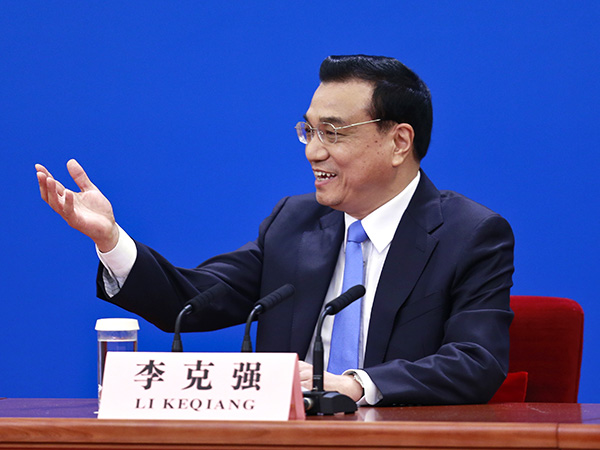 Chinese Premier Li Keqiang speaks at a news conference after the closing session of the 12th National People's Congress, at the Great Hall of the People, in Beijing, March 15, 2015. [Photo By Feng Yongbin/chinadaily.com.cn]
Delivering the Government Work Report at the Third Session of the 12th National People's Congress on March 5, Premier Li Keqiang pledged further reforms to streamline administration and delegate more powers to lower-level governments. However, many local officials seem rather reluctant to shoulder their due administrative responsibilities. Comments:
The fear of shouldering their responsibilities is a sort of illness resulting from incompetent officials' lack of ability and courage. The only cure lies in raising their crisis awareness and developing the mechanisms for performance assessment. Public servants can only fulfill their responsibilities when they are fully motivated to use the delegated powers.
cnhubei.com, Mar 30
For reformers, better incomes should never be the only thing that drives them to make breakthroughs. Yet for those with the courage, they may find it difficult to get promoted in real life. Therefore, the ultimate purpose of motivation is to make them believe that it is their efforts, not bribes, that leads to promotion.
Shu Shaofu, an associate professor with China National School of Administration, Mar 30
The delegating of powers is indeed good news, but it still requires effective management. In other words, it is not only about delegated powers but the actual transformation of government functions. The comprehensive supervision and better management of governments are key to the ongoing reform.
Zhao Wanping, a member of National People's Congress, Mar 7