HSBC Holdings Plc plans to step up hiring in China for its retail and wealth business next year, as the UK lender persists with its expansion there.
The bank increased the its retail-bank employees in Guangdong province's Pearl River Delta by 57 percent in the 12 months to September, according to Kevin Martin, the firm's Asia-Pacific head of retail banking and wealth management.
The pace of hiring may accelerate in 2017 as the London-based lender expands in areas from mortgages to credit cards, personal lending and wealth services in the manufacturing hub north of Hong Kong, he said.
"We're exactly where we expected to be," Martin said in an interview in Hong Kong on Friday, referring to his unit's growth in the delta region, which encompasses cities such as Shenzhen and Guangzhou.
"Historically, our customers in Shenzhen were Shenzhen-Hong Kong customers. Now the Shenzhen customers stay in Shenzhen because we're building our local business as well as our cross-border business," added Martin.
HSBC is starting its credit-card business on the Chinese mainland on Monday, after receiving regulatory approval to issue cards by itself, having previously done so in partnership with Bank of Communications Co.
The UK bank is seeking to issue more than 3 million cards in the short to medium term and add "a handful more" branches across China next year, Martin said.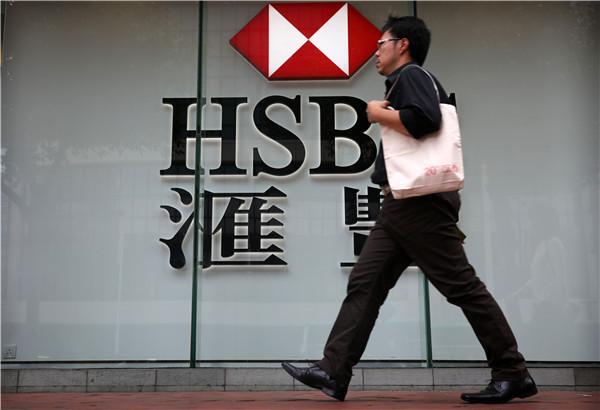 A pedestrian walks past a sign for the Hong Kong and Shanghai Banking Corporation bank in Hong Kong. AFP