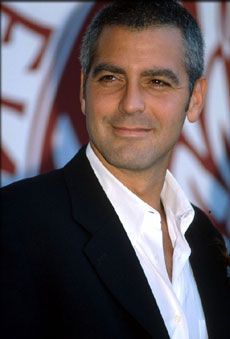 George Clooney
Nurturing his writing skills, George Clooney is reported to have teamed up with his Smoke House partner Grant Heslov to co-write a drama comedy feature titled "Escape From Tehran" for Warner Bros. Pictures to develop.
Based on a real-life story written by Joshuah Berman for a Wired magazine article of which screen rights Warner recently acquired, pic will present details on how the CIA, with help from Hollywood, used a fake movie project to smuggle six Americans out of Tehran during the 1979 hostage crisis.
Project, however, will be set up at Smoke House while can be a potential directing also starring vehicle for Clooney, as with any project coming from the studio. In addition, it will be the first work the actor and Heslov write together since 2005's "Good Night And Good Luck."