LOS ANGELES - Brad Pitt will reunite with "Ocean's 13" co-star George Clooney in the latest film from Joel and Ethan Coen, it was reported Friday.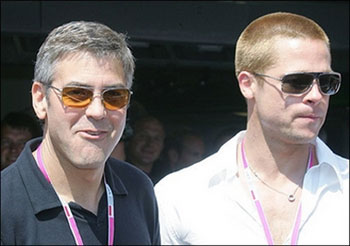 Pitt has signed to star in black comedy "Burn After Reading," which tells the story of a CIA agent who loses the disc of a book he is writing, according to entertainment journal the Hollywood Reporter.
It was not clear what role Pitt would play in the film, the report said. Frances McDormand, who won a best actress Oscar in 1996 for her performance in the Coen brothers' "Fargo," will also star in the film.
Filming will get underway in August.
Pitt most recently starred in the multilingual drama "Babel" and will appear in "Ocean's 13," which will be screened at next month's Cannes Film Festival.