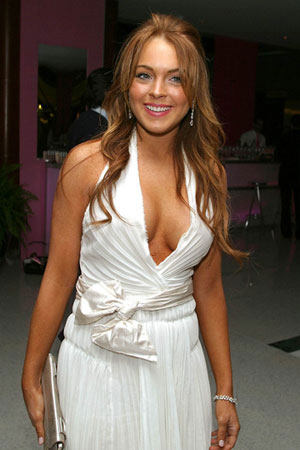 Actress Lindsay Lohan is reportedly attempting to buy the rights to the Stevie Nicks story so she can star as the singer in a new film.
Lohan is hoping to combine her singing and acting 'skills' to create a film to rival the success of 'Ray' and 'Walk The Line'.
An insider told Life & Style magazine: "(Lindsay) says that movies like Ray and Walk the Line are good examples of the kinds of projects she'd like to do. She feels like she's found a dream role in a story about Stevie Nicks at the height of Fleetwood Mac's fame. Lindsay loves the music of that era, and [people] have told her she has the same distinctive gravelly voice as Stevie's."
It is rumoured that Lohan is hoping her old flame Jared Leto will agree to star alongside her as Nicks' bandmate and lover Lindsey Buckingham.
The source added: "(Lindsay) keeps saying what a great team they are on-screen and that she has always wondered why (Jared) didn't have a bigger career."
He obviously peaked with 'My So Called Life'.