Treat for museum fans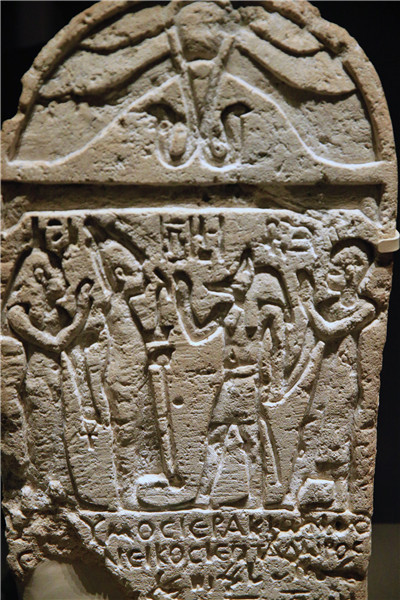 A funerary stela of Didymos from Egypt. JIANG DONG/CHINA DAILY 
The British Museum provides guide books and tours in Chinese, and has a Chinese language website and a WeChat account.
Chen Chengjun, deputy director of the National Museum of China, says that a catalog of Chinese artifacts in the British Museum is being compiled. He says that images of the featured objects have been finalized and Chinese and British experts are working on the text. He hopes that the volume will be published within the year.
The volume will be the third in an ongoing publishing project called Selected Ancient Chinese Objects in Overseas Museums.
The National Museum of China reaches out to leading museums worldwide not only for exhibitions of the collections, but also to collaborate with them on the publishing project.
It launched the first book on cultural relics in London's Victoria and Albert Museum in 2014, and a second one about the Chinese collection at Japan's Sen-oku Hakuko Kan Museum in 2016.
Contact the writer at linqi@chinadaily.com.cn
If you go
9 am-5 pm, closed on Mondays, through May 31. 16 East Chang'an Avenue, Dongcheng district, Beijing. 010-6511-6400.