Xintiandi Design Festival kicks off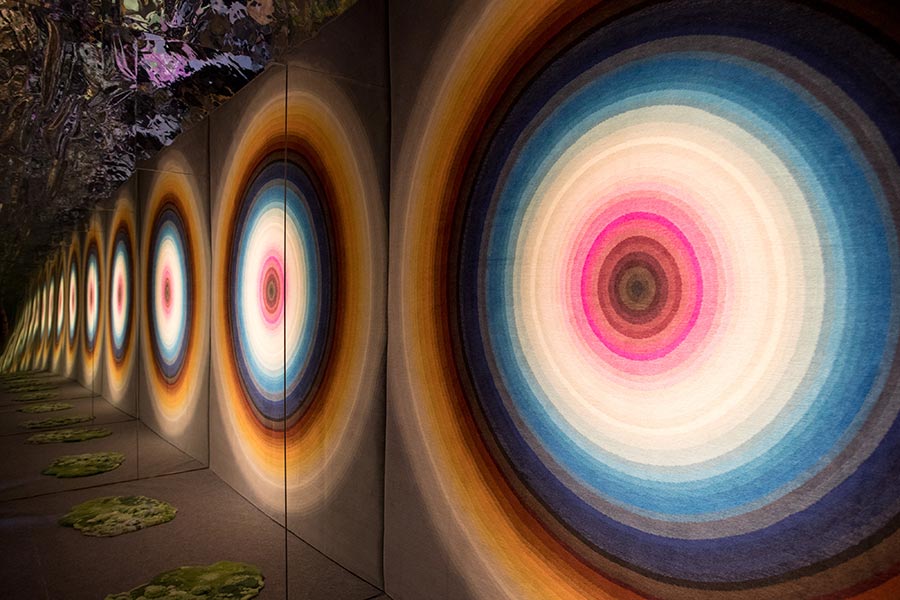 The Xintiandi Design Festival will run until March 19. [Photo by Gao Erqiang/China Daily]
The Xintiandi Design Festival, which runs from March 6 to 19, is co-presented by Design Shanghai, a leading international design show in Asia, and Shanghai Xintiandi.
Themed "In Future", the festival features 18 interactive installations and spaces by artists from home and abroad. The works are being showcased at the North and South blocks of Shanghai Xintiandi, Xintiandi Style Shopping Center, The House and Lakeville Gallery.
This is the second year that Design Shanghai has partnered the landmark shopping and entertainment area of Xintiandi.
"Last year, Design Shanghai received a total of 50,000 visitors, but here at Xintiandi we get 60,000 visitors every day – up to 100,000 on a weekend when the weather is fine," said Andy Zhang, general manager of Taipingqiao Project, China Xintiandi.
"Since its beginning, Xintiandi has been more than a tourism spot or shopping zone. We have always been dedicated to the introduction and improvement of creativity and enrichment of local cultural and social life."
From March 8 to 11, 40 shuttle buses will be travelling between the main event venue, Shanghai Exhibition Center and Shanghai Xintiandi, allowing visitors to stop at every design house, museum or landmark building to experience the creativity all around the city.