Treat for museum fans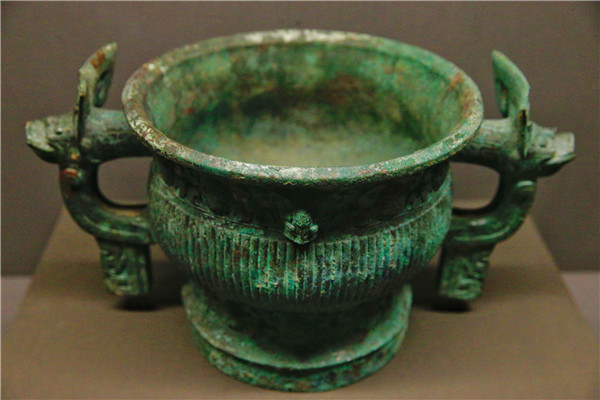 A 3,000-year-old Chinese bronze ritual vessel. JIANG DONG/CHINA DAILY
The absence of the
Admonitions Scroll
is due to the fragile condition of its silk support and its cracked paint. Also missing from the Beijing show is The Great Wave, an iconic work by Japanese artist Katsushika Hokusai (1760-1849) who is known for his
ukiyo-e
paintings and wood block prints. It was part of the original radio program.
The British Museum has three copies of the print. But Crerar says that the three pieces on paper can be displayed for a very limited period-two years in every decade-and for the rest of the time, they have to be kept in a dark area so that they do not get bleached.
"Unfortunately, when we prepared for the tour, the three copies had been on tour or in various exhibitions, so we could not include any of them, which is very disappointing," she says.
The replacement is a set of Hokusai's manga books, which Crerar says is a very nice addition to the exhibition because it provides depth on European-Japanese exchanges. She says the books were incredibly popular in Europe and influenced a lot of European impressionist artists who picked up various aspects of Hokusai's style.