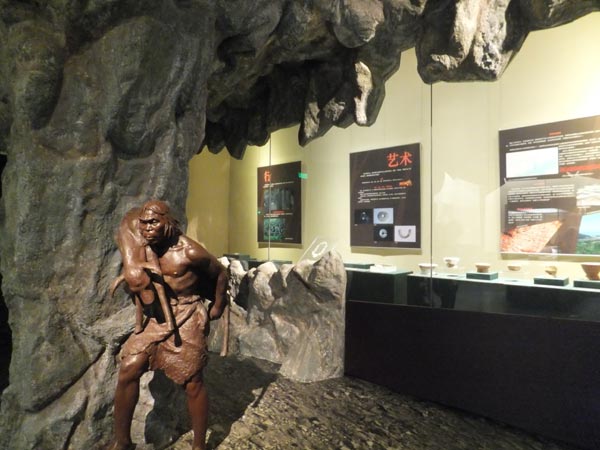 The exhibition tells Lingnan's history from Neolithic times to the Qing Dynasty. Xu Jingxi / China Daily
A joint exhibition at Guangdong Museum recreates the history of the Lingnan area, helping to dispel a barbaric misconception in the process, reports Xu Jingxi in Guangzhou.
More than 30 museums in Guangdong province and its neighboring special administrative regions Hong Kong and Macao have selected 560 cultural relics in total from their collections. They are being displayed in the ongoing exhibition at Guangdong Museum to unveil the long, splendid history of Lingnan.
Lingnan is a geographic area referring to lands in the south of China's Nanling Mountains and covers today's Guangdong and Hainan provinces and Guangxi Zhuang autonomous region, Hong Kong, Macao and part of Hunan and Jiangxi provinces.
Fang Jianhong, head of the provincial department of culture of Guangdong, said at the exhibition's opening ceremony early in January that it aims at developing a love for Lingnan and Chinese culture among local people and strengthening their sense of national pride.
"The exhibition integrates the archeological resources in Guangdong, Hong Kong and Macao to reconstruct the history of the Lingnan area and showcases the latest archeological achievements," Fang said. "It has also expanded the cultural cooperation among the three places."