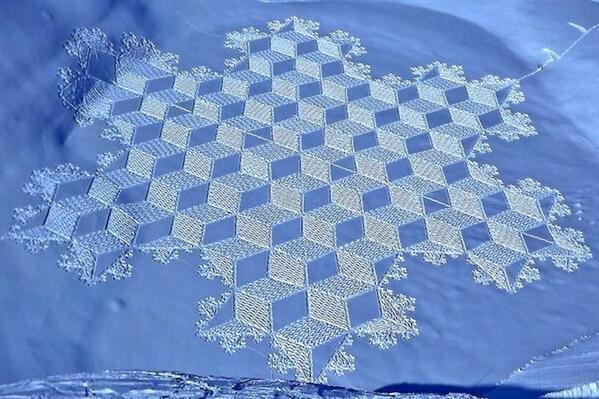 The mysterious and spectacular geometric patterns are created by British artist Simon Beck who walks on the snow for miles at a time just to design one piece. [Photo/gmw.cn]
According to UK newspaper The Daily Telegraph, the snow art created by Simon Beck has wowed audiences. It is reported that he first makes an overall plan before creating his snow art, which includes calculating the exact distance of each step he takes.
For each creation he walks anywhere from 8 to 10 hours in the snow. He has compared his work with crop circles, but the patterns he creates on the snow are even more temporary. The art vanishes as soon as the snow melts. Simon loves snow and mountains, and every winter he climbs up a mountain and walks in the snow to create his art.