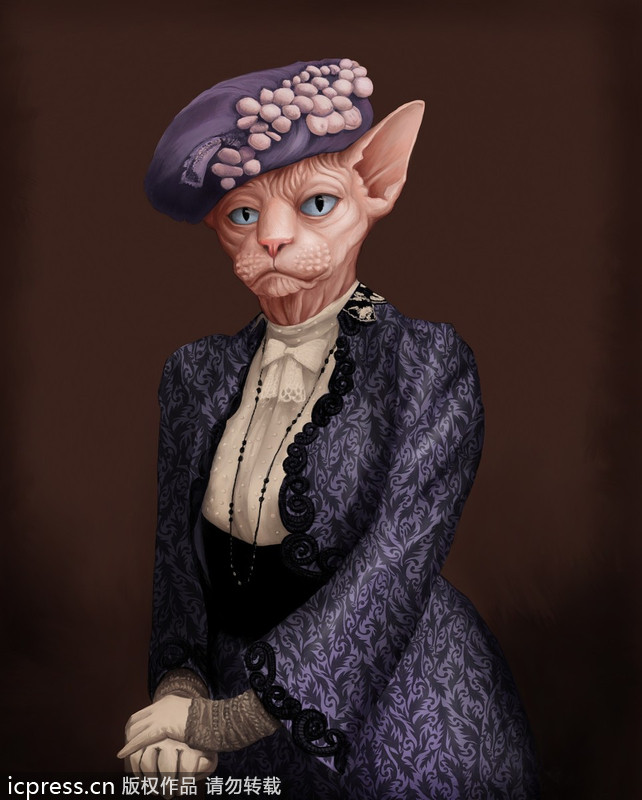 Downton Abbey's Violet Crawley, Dowager Countess of Grantham, played by Maggie Smith, is replaced by a Sphynx cat, created by artist and illustrator Kim Parkhurst. [Photo/icpress]
From Mrs Patmore to Lady Sybil, these barking mad illustrations show the "woofer" side of some of our most loved Downton characters. The art works titled "Houndton Tabby", were designed by Kim Parkhurst, 39, after she combined her love of drawing with the popular television series.
"I've been painting portraits of animals in historical costume for some time. I've taken some familiar and beloved characters whose demeanor, personality, and appearance seemed to translate to certain breeds of dog or cat. I got to thinking about Mr. Bates' character and storyline, and Brendan Coyle's facial structure, and how he could look hard but also had the warmest, kindest eyes," said the artist.