Heroes coming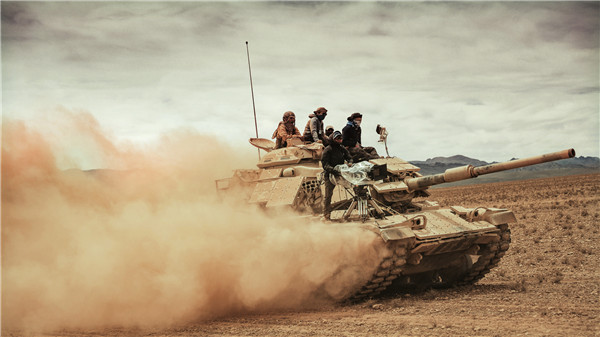 Operation Red Sea is based on China's evacuation of civilians from strife-torn Yemen in 2015. [Photo provided to China Daily]
The success of The Founding of a Republic is leading to more patriotic films in China. Xu Fan reports.
When director Guan Hu announced that his latest movie, Ba Bai (Eight Hundred Heroes), will kick off shooting in Suzhou, Jiangsu province, on Saturday, he was with Hollywood talent working on it.
Glenn Boswell, known for his work in The Matrix movies and Titanic, is the battle-scenes director for the Chinese film and Tim Crosbie, from The Lord of Rings movies, is its visual effects director.
The movie financed by the Chinese entertainment giant Huayi Brothers retells Kuomintang lieutenant colonel Xie Jinyuan's story. He led a regiment of 400 fighters to defend the Shanghai Sihang Warehouse in 1937, a pivotal chapter in the history of China's resistance to Japanese aggression.
In the past, the revolutionary stories or military movies hardly used non-Chinese mainland filmmakers, let alone foreigners.
And for most Chinese born between 1970s and '80s, such movies are often unappealing because of their boring storytelling about historical incidents. But such movies have seen huge changes over the past decade, thanks to the fast expansion of China's movie industry.
The projects to exemplify the transformation include Sky Hunter, actor-turned director Li Chen's directorial debut, which will open across the country on Sept 30.
The movie about the Chinese Air Force has some members on its production team from Hollywood. The most famous names are Hans Zimmer, an Oscar-winning composer from Christopher Nolan's Dunkirk, and the visual effects artist Nathan McGuinness from Black Hawk Down (2001) and Pearl Harbor (2001).
For some industry watchers, the transformation has emerged from the groundbreaking use of star power in The Founding of a Republic.