'Farewell My Concubine' film and opera to show in New York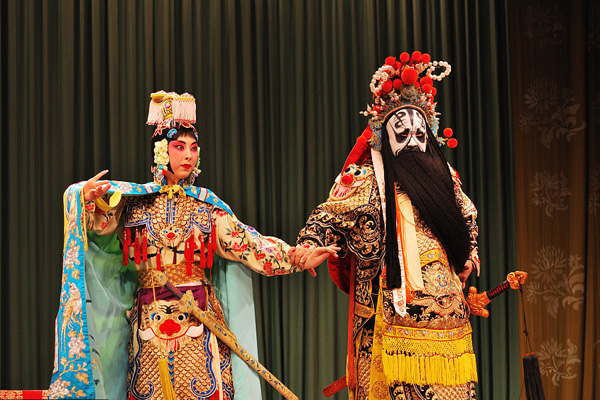 A scene from Farewell My Concubine [Photo/VCG]
The Shanghai Peking Opera Theater will stage "Farewell My Concubine," as both a Peking opera and as a 3D film, in New York later this month, as part of a major cultural promotion.
The opera was the masterpiece performed by late Chinese theater mogul Mei Lanfang, founder of the "Mei School" of Peking Opera.
Famous Peking Opera actor Shang Changrong and actress Shi Yihong will perform the opera, which will have 12 shows in the Metropolitan Museum of Art, starting from September 15.
The pair are also the main performers in the 3D movie, which will be screened on Crosby Street.
Shan Yuejin, head of Shanghai Peking Opera Theater, said the stage play and the film being shown simultaneously at two major New York landmarks was expected to boost the cultural influence of Peking Opera.
The film made its international debut in Hollywood at the Dolby Theater in 2014 and won an award for "Live Broadcast Music Entertainment" by the International 3D and Advanced Imaging Society in January 2015.
Teng Junjie, the director, said the film was a hit in all its overseas screenings.
During the run of shows and screenings, the leading actor, actress and stage play director, Hu Xuehua, will attend exchange activities at Princeton University.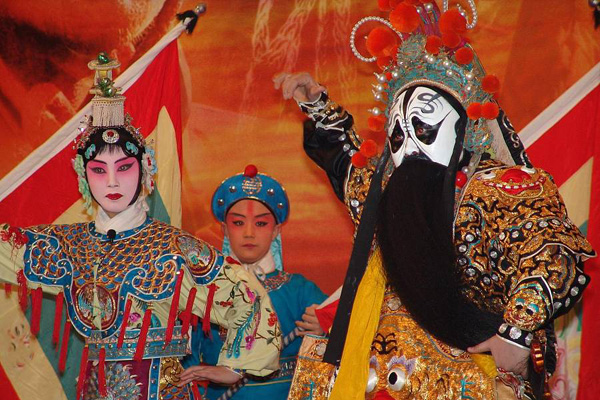 A scene from Farewell My Concubine [Photo/VCG]