Annual fair pays tribute to late photographer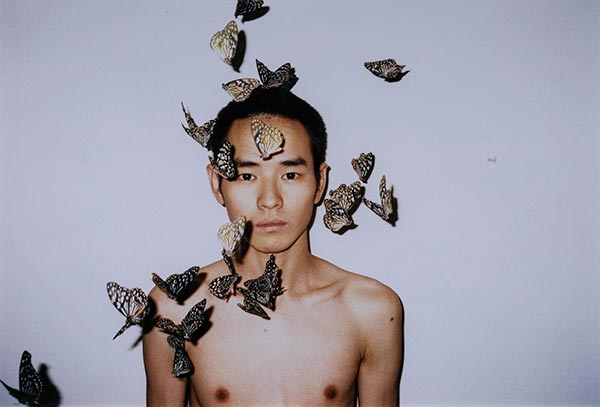 Untitled by Ren Hang. [Photo/KWM ART CENTER (BEIJING)]
Selected works of the late Chinese photographer Ren Hang and a rare juxtaposition of four influential Chinese private collections of photography will highlight Photofairs' fourth edition in Shanghai this weekend. The annual fair will be held at the Shanghai Exhibition Center, catering to an ever-rising demand for contemporary photography and moving images in China and across Asia-Pacific. An inaugural Spotlight section will display 19 photos of Ren, who died in January aged 30. He was a photographer and poet who represented the best of the younger generations in contemporary Chinese art. In his short-lived career, Ren produced a body of work that explored poetic beauty and abstract features in his theme subject-nude men.
His images were last displayed at an exhibition titled Beauty without Beards at Beijing's KWM Art Center, which opened on Jan 19. Five days later, Ren committed suicide.
Han Peipei, Photofairs' deputy director in China, says the upcoming exhibition is to honor Ren's talent and introduce his work to an international audience.
The Shanghai exhibition is being curated by the KWM Art Center, showing Ren's experimental spirit that made his photos and poems insightful.
"In response to questions about his photographs, often he (Ren) would give monosyllabic answers," says KWM's assistant director Tim Crowley after hearing about Ren's death. "However, when asked about his poetry, his eyes lit up and he became very alert and enthusiastic.
"He was, in a way, a poet who just happened to be a great photographer."