Chinese film 'Angels Wear White' debuts at Venice Film Fest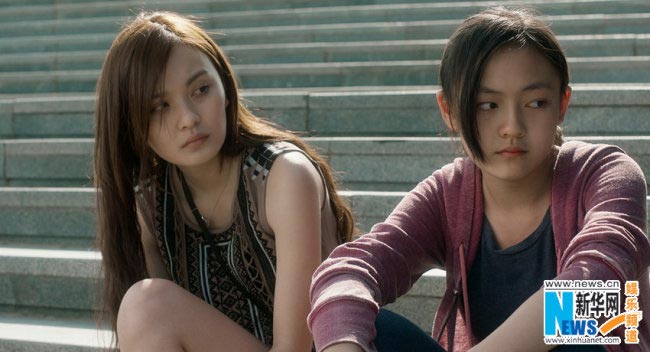 A scene from Chinese language film Angels Wear White. [Photo/Xinhua]
Chinese-language film Angels Wear White has premiered at the ongoing Venice International Film Festival.
Written and directed by Vivian Qu, the film is representing China in the main section of Venice, which overall sees 21 movies contending for the top Golden Lion prize.
The film focuses on two young girls living in a small southern Chinese coastal town, who are assaulted by a middle-aged man in a motel. The drama is shown through a double perspective – one from a victim and another of a female witness.
Speaking in Venice, the director explained that she wanted to use the film to raise awareness for the "left behind" children, especially girls, in China, as they parents look for work away from home.
"(In) the last 30 years, China has developed very dramatically, economically and in all aspects. But the price might be families and children. A lot of people have to move to different cities to work in order to have a decent living. So many children are left in their hometowns, without proper care from their parents," said Qu.
The film, a Chinese-French co-production, stars Wen Qi, Zhou Meijun and Shi Ke. Vivian Qu is the only female director among those in competition at Venice this year. She has come back to the Italian city with Angels Wear White, after premiering another film of hers Trap Street in 2013.