Museum holds sculpture display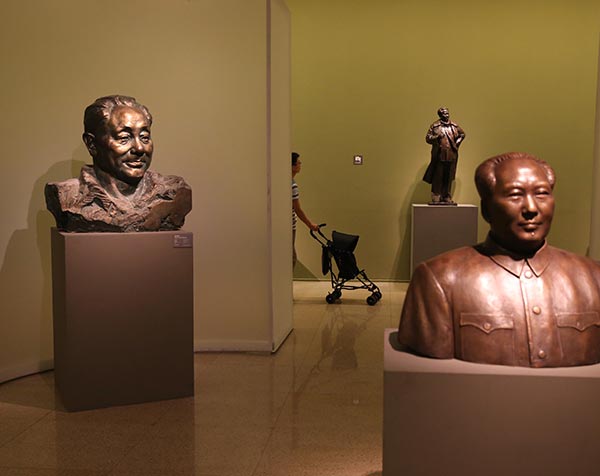 [Photo by Jiang Dong/China Daily]
The National Art Museum of China is holding an exhibition titled First National Exhibition of Sculpture to mark the development of sculpture in the country since the 20th century.
On show are some 590 sculptures by more than 300 artists.
The 3-D reconstruction of the surface of the Monument of the People's Heroes at Tian'anmen Square, completed in 1958 and sculpted with more than 170 figures to honor those who died in the revolution, and figurines depicting victims of the Nanjing Massacre, created in 2005 by the national museum's director Wu Weishan, are highlights of the ongoing exhibition.
The exhibition, which runs through Sept 17, also displays diverse approaches of a younger generation of artists who re-create daily scenes to reflect social issues.