National Art Museum distributes 1,400 fine art catalogs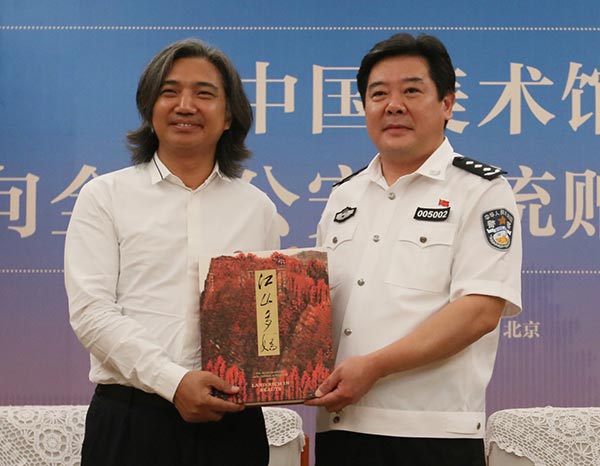 Wu Weishan (left), director of National Art Museum of China and Cao Shiquan, headmaster of the People's Public Security University of China pose for a photo. [Photo by Jiang Dong/China Daily]
The National Art Museum of China has said that it has distributed more than 1,400 quality fine-art catalogs to libraries and museums at the provincial level, prestigious universities and cultural institutions in remote and destitute regions.
Wu Weishan, the director of the Beijing museum, said this while gifting 400 art catalogs to Cao Shiquan, the headmaster of the People's Public Security University of China in Beijing.
The museum distributed the catalogs to boost the knowledge of Chinese fine art and cultural traditions.
The catalogs feature Chinese paintings, oil works, sculptures, calligraphy pieces and folk handicrafts which are in the museum's collection.