Western Qing Tombs, a quiet place to pay tribute to history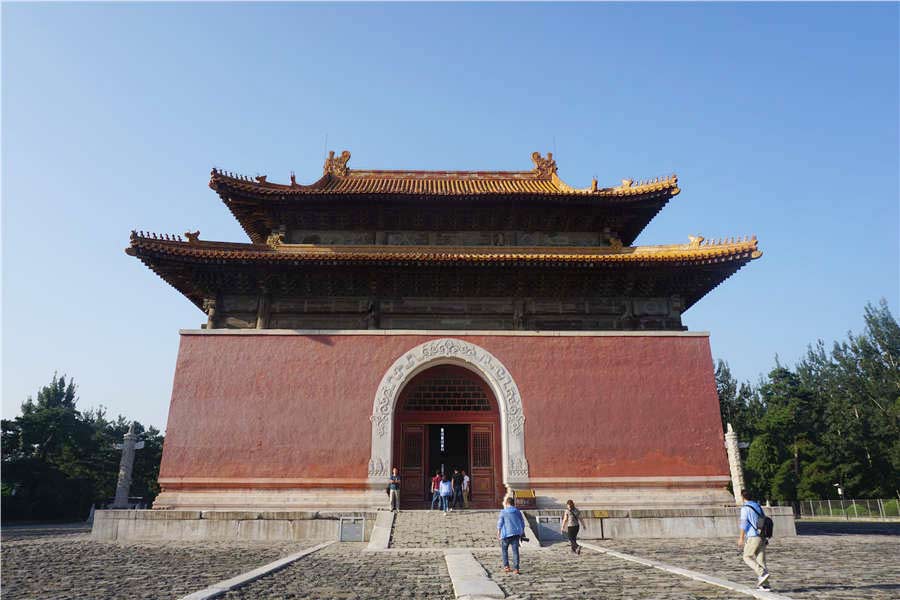 The Western Qing Tombs in Yixian county, Baoding city, Hebei province, on Sept 6. [Photo by Bi Nan/chinadaily.com.cn]
The building of the Western Qing Tombs opened in 1730, and features the most complete preserved ancient royal mausoleums in China. It is the burial site of more than 80 people, including the Yongzheng Emperor, the Jiaqing Emperor, the Daoguang Emperor and the Guangxu Emperor, as well as their imperial families in the Qing Dynasty (1644-1911).
The site is located in the Yixian county, Baoding city, North China's Hebei province, and was included as a UNESCO world heritage, along with other tombs as "The Imperial Tombs of the Ming and Qing Dynasties", in 2000.
Among the tombs, Tailing, otherwise known as Tai Mausoleum, was the earliest built and largest tomb of all, belonging to the Yongzheng Emperor. It has the perfect combination of cultural sights and natural landscapes in the cemetery, reflecting the ancient theory of "Man is an integral part of nature".