Modern technology lights up Ordos in Inner Mongolia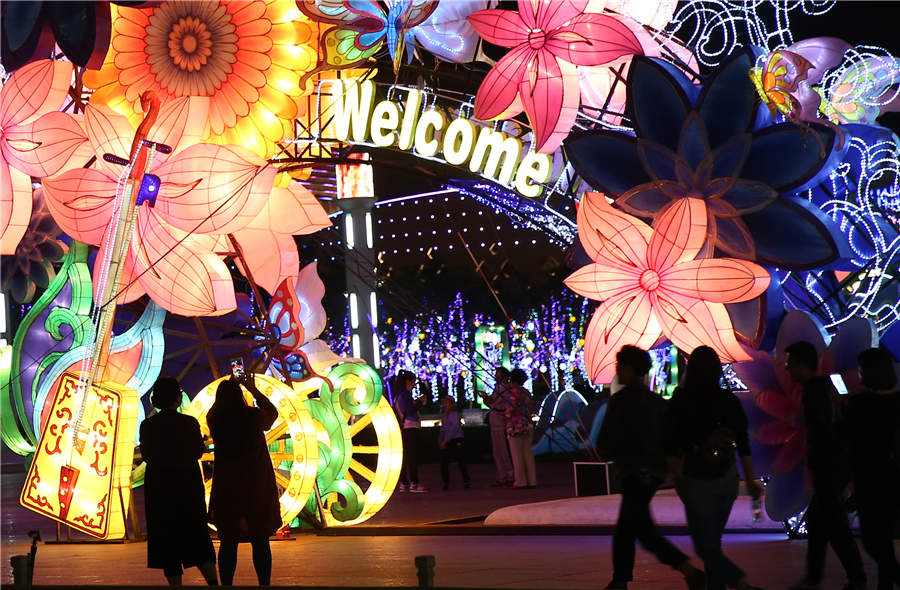 Visitors take photos at the lights festival in Ordos, Inner Mongolia autonomous region, Sept 11, 2017. [Photo by Zou Hong/China Daily]
Lights always help people to drive away the fear of darkness. However, the lights in Ordos in Inner Mongolia autonomous region are more like a feast to both eyes and ears.
Thanks to modern technologies, especially 3D projectors, trademark architectures became large screens for displaying light installations. People can see horses "running" from the surface of one building to another or patterns changing into various forms.
Other lights, in shapes of animals and plants, shine, sparkle and light up the silent night in the city.
The city is holding an international lights festival which will last for six months since June.
The event is to celebrate the 70th anniversary of the founding of Inner Mongolia autonomous region as well as to welcome UN's 13th Session of the Conference of the Parties to the Convention to Combat Desertification.
A total of 48 groups of lights are being featured at the festival.