Collectors abuzz at Photofairs Shanghai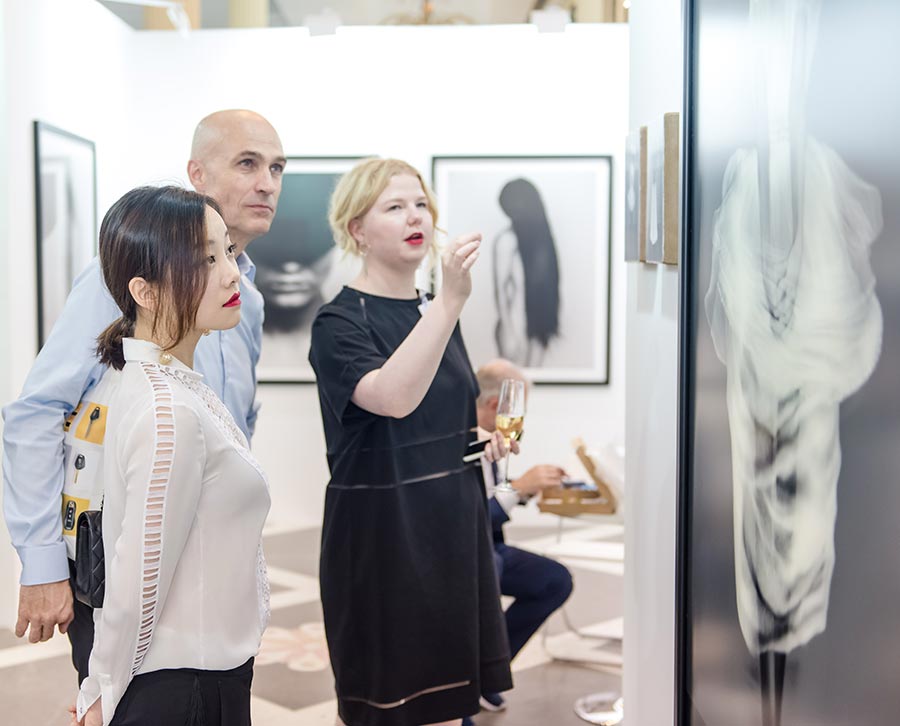 [Photo provided to China Daily]
Fine art photography and moving images are exploding as a collectable sector in China, as the fourth Photofairs Shanghai exhibition drew more than 30,000 over the weekend.
The annual fair was held at the Shanghai Exhibition Center from Sept 8 to 10. It received influential collectors, curators and visitors from the public who were given access to cutting-edge artworks. Participants included some 50 galleries from 16 countries, and many posted strong sales.
Three Shadows + 3 Gallery, who have spaces in Beijing and Xiamen, Fujian province, sold work by a variety of artists, including Daido Moriyama from Japan, Wang Wusheng and Liang Xiu from China. Sales totaled more than 800,000 yuan ($123,000)
More importantly, the fair bridges homegrown galleries and artists with international curators, and helps international galleries establish connections with Asian collectors.
Simon Baker, a senior curator of photography from London's Tate Modern gallery, says the just-closed fair demonstrated "a new stage of maturity", and the mix of galleries from within and outside Asia "struck a perfect balance".
"The special curated exhibitions showed that Asian artists and collectors have reached a remarkably high level of sophistication," Baker said. "And certainly, everyone at the fair noticed the presence of leading American and European collectors and museums curators, who all seemed to be planning major acquisitions of Chinese photography."