Top 5 smartphone vendors in China in Q2
Apple has announced its launch date of its 10th anniversary iPhone on Sept 12 in the United States, while Xiaomi has unveiled its almost bezel-less Mi Mix 2 one day earlier. Smartphone vendors are going all out to attract consumers.
The global market has always been in a changing mode. In the second quarter of this year, top four vendors are all based in China, according to research firm IDC China. Let us take a review of their performance.
No 5 Apple
Shipment: 8 million units, down 7.6 percent year-on-year
Market share: 7.1 percent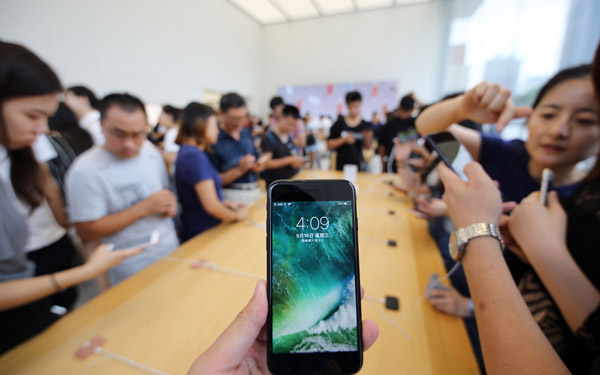 A customer tries out an iPhone 7 smartphone at an Apple Store in Qingdao, Shandong province, Sept 16 2016. [Photo/IC]