Having faith in music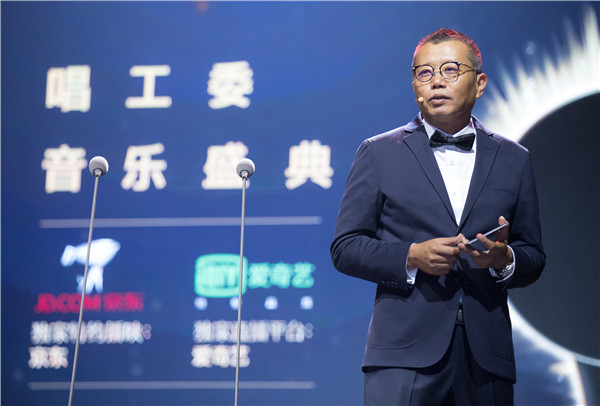 Song Ke, chairman of the China Music Industry Committee, says finally his dream has come true with the launch of the CMIC awards. [Photo provided to China Daily]
Other award winners included Taiwan pop star Jay Chou, Beijing-based folk singer-songwriter Zhao Lei and Shanghai Rainbow Indoor Chorus.
"It's the first music award we've received. It's great encouragement for a new singer," says Xia Wenjing, the agent of folk singer-songwriter Chen Hongyu who won the best new artist award.
In the early 2000s, due to rampant online piracy, record companies considered it not worthwhile to release albums, and they turned instead to managing artists' performances and advertising as their main source of revenue.
Song even left the industry to open a restaurant since "people are willing to pay for their food but not the music they listen to".
But now it's the right time to launch the award, he says.
"The music market has improved thanks to technology and new government policies," Song says.
According to the International Federation of the Phonographic Industry Global Music Report 2017, recorded music revenue grew 20.3 percent in China last year, driven by a 30.6 percent rise in streaming revenues.
In the last three years, Song attended the Grammy Awards and Taiwan's Golden Melody Awards, which enabled him to learn how those awards were run.
Xu Yi, the former CEO of Sony Music Entertainment China, was unanimously voted president of the CMIC Music Awards Committee in March.