Art exhibition celebrates 90th anniversary of PLA's founding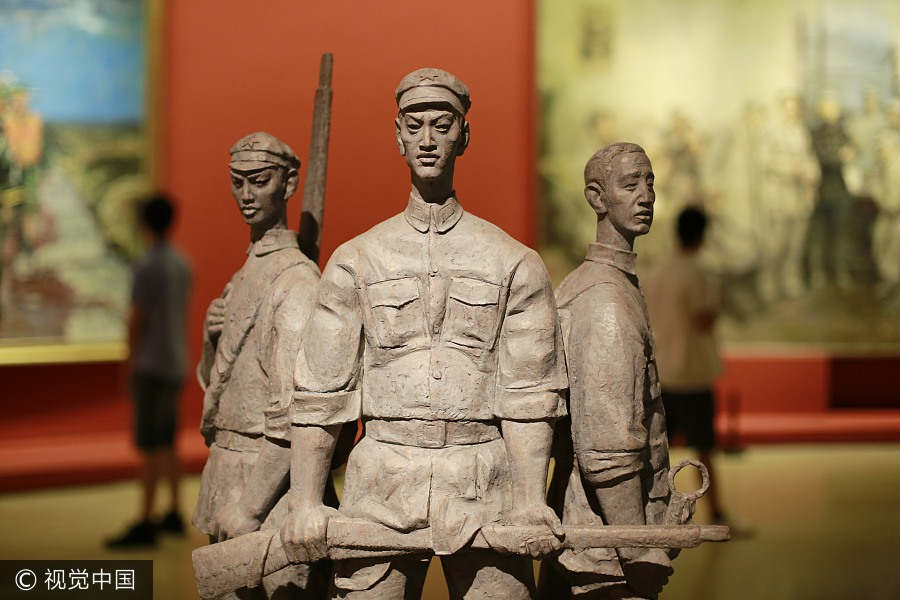 A sculpture at the exhibition celebrating the 90th anniversary of the founding of the Chinese People's Liberation Army at the National Art Museum of China in Beijing. The photo was taken on July 29. [Photo/VCG]
A national art exhibition celebrating the 90th anniversary of the founding of the Chinese People's Liberation Army is being held at the National Art Museum of China. The exhibit, also known as the 13th Whole Army Arts Exhibition, will run until August 9.
As part of the exhibit, more than 500 artworks from across 7,000 entries nationwide are being displayed. The artworks include oil and traditional Chinese paintings, sculptures, watercolors, comic strips, installations and experimental art.
This exhibition has been jointly sponsored by the Ministry of Culture, the Political Work Department of the Central Military Commission and the Chinese Artists Association.