Summer just got hotter: 50 films to hit theaters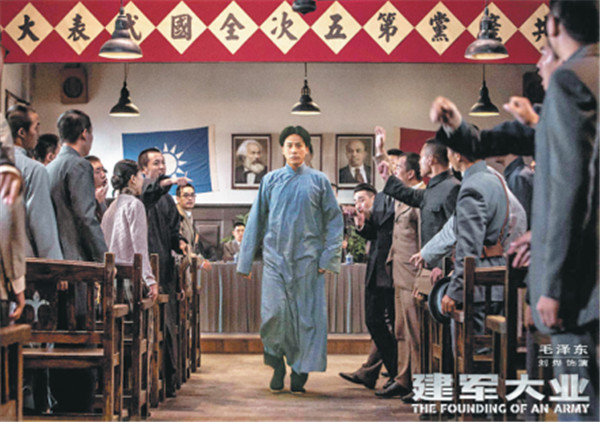 War epic The Founding of an Army, starring actor Liu Ye as Chairman Mao Zedong, are among the new titles set to hit Chinese mainland theaters in coming weeks. [Photo provided to China Daily]
The fantasy genre, which typically dominated TV drama fans, is also seeing big-screen versions of the small-screen hits.
The Legend of Naga Pearls and Once Upon a Time are two examples of such films.
The Legend of Naga Pearls is directed by Yang Lei who made the 2016 hit fantasy TV series Novoland: The Castle in the Sky.
Once Upon a Time, featuring Liu Yifei and Yang Yang, is the movie version of the popular TV series Eternal Love.
The film and the TV series are based on the hit online novel Three Lives Three Worlds, Ten Miles of Peach Blossoms.
Contact the writer at xufan@chinadaily.com.cn