Chinese TV drama, film set to air in Mongolia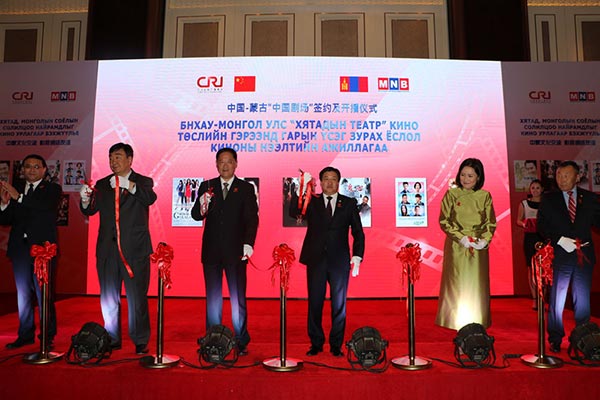 Wang Gengnian (3rd L), Director-General of China Radio International (CRI) and L.Ninjjamts (2nd R), director of Mongolia's national public Television broadcaster, attend a signing ceremony for an agreement deal in Ulaanbaatar, July 8, 2017. [Photo/Chinaplus]
China Radio International and Mongolia's national public Television broadcaster have signed a deal to provide Chinese TV dramas to be broadcast across Mongolia.
Popular Chinese TV dramas and films including My Sunshine, Life Revelation and Detective D have been translated and dubbed by the two organizations.
Overseeing the signing of the agreement, CRI Director-General Wang Gengnian noted the programs provided by CRI tell stories about the lives of common people in China, and should help provide a better understanding of China for the people of Mongolia.
Life Revelation is set to start airing in Mongolia later on this July.
The drama stars actor Hu Ge and actress Yan Ni.