Fan Zeng's ink works on display at National Museum of China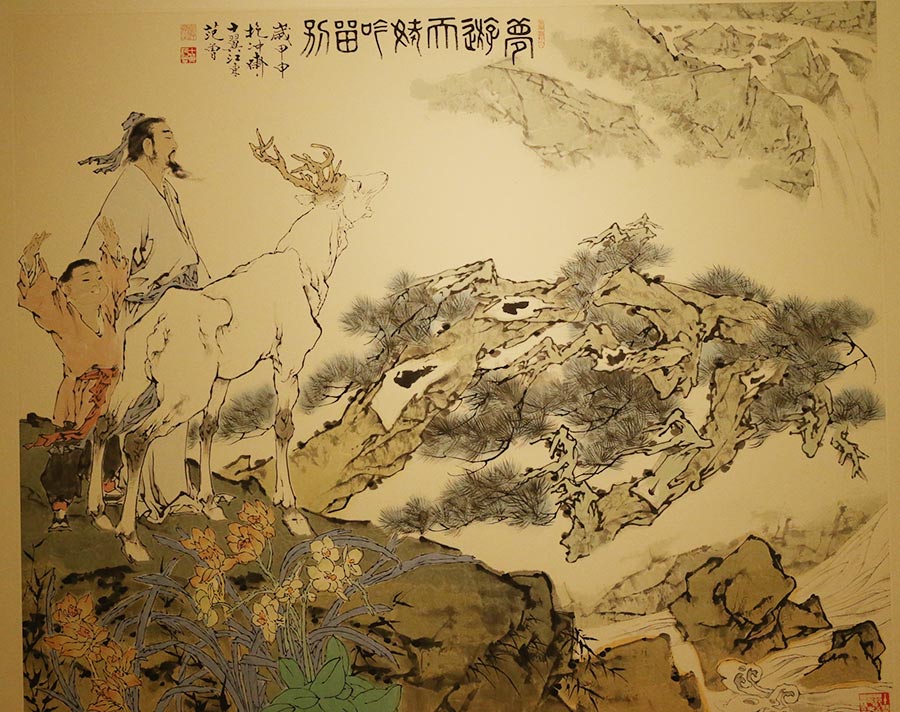 A painting by Fan Zeng [Photo by Jiang Dong/China Daily]
Ink artist Fan Zeng donated his six figurine paintings to the National Museum of China at the opening of his exhibition on Wednesday.
The paintings are among some 140 artworks and calligraphic pieces on show at Noble Mind, Towering Mountains, an exhibition celebrating Fan's 80th birthday. It runs through Aug 5.
Fan was born in a learned family that flourished for 13 generations and produced several poets in Nantong, Jiangsu province. He studied history for two years at Nankai University in Tianjin and then transferred to the department of Chinese ink-brush painting at the Central Academy of Fine Arts in Beijing.
His paintings retain the classic tradition of Chinese painting, in which he seeks a philosophical and poetic touch.