Quietly leading the way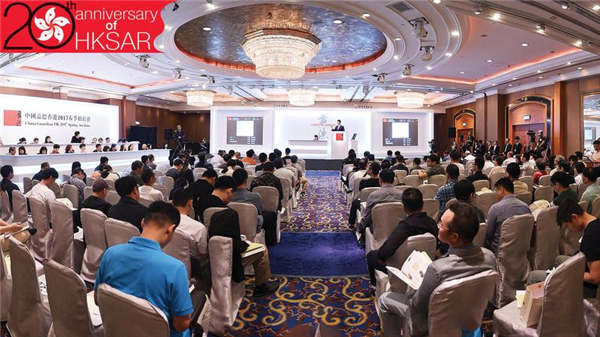 [Photo provided to China Daily]
Mainland auction houses have performed remarkably well in the face of tough competition from major international brands in HK, although they arrived in the city only over the last 20 years or less. Chitralekha Basu reports.
Increasingly buyers from the Chinese mainland are on the radar of art dealers the world over. This is probably most apparent in Hong Kong which acts as a vital conduit between the mainland and the rest of the world. As Gary Yee, CEO of Hong Kong-based art consultancy firm Art Serindia Ltd, says, all auction houses — including big-time international players and the homegrown Chinese brands — are competing for the attention of mainland buyers at this moment.
While collectors from Europe and the US seem to be on the back foot, those from the Chinese mainland are vigorously buying. As figures from independent research by The European Fine Art Foundation show, in 2016 buyers from Asia beat the more-seasoned client bases in Europe and the Americas to claim 40.5 percent of auction house sales from around the world and 90 percent of them were from China. China today is home to an ever-widening pool of collectors at the center of the world's art trade.
Hong Kong is often the first port of call of buyers from the Chinese mainland and, not entirely coincidentally, also the last. They come here to check out some of the world's most priceless paintings that later go on sale in London or New York. They comprise the bulk of consumers who buy from the major auctions and art fairs in the city. That Hong Kong doesn't count art as a dutiable commodity and has one of the world's most advanced logistics facilities in place make the city a great transit home for the stuff the connoisseurs pick up from the city.