'The Great Shokunin 2' sets a new benchmark for internet documentaries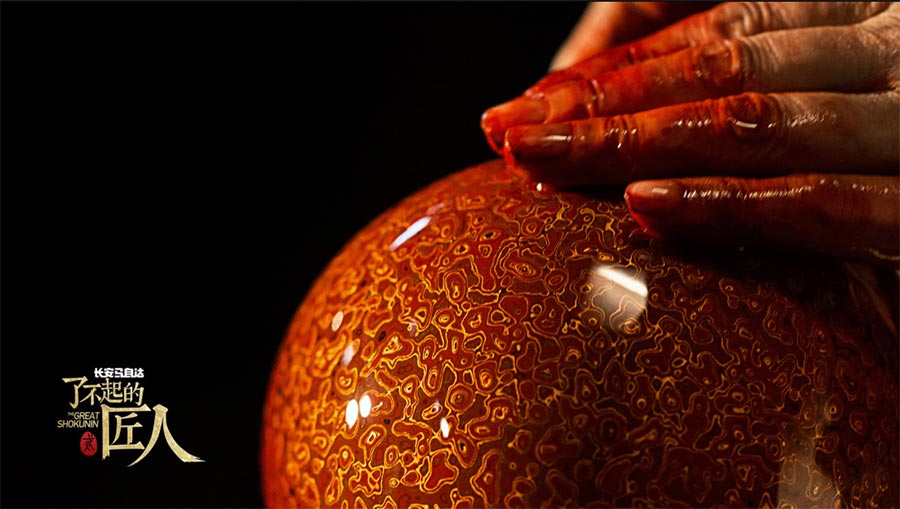 An artisan works on an lacquer ware in The Great Shokunin 2. [Photo/Official Sina Weibo account of The Great Shokunin]
Jointly produced by Youku, Cicada Modern and China Radio International Online, the current season of internet documentary The Great Shokunin 2 has come to a close, reports Youku.
Themed "beauty of the East," this season has focused on the ingenuity of Asian craftsmanship.
The Great Shokunin 2 has highlighted the art of of Sichuan brocade, ancient paper, mortise and tenon joints, pine soot ink and other inventions unique to East Asia.
Hu Defu, dubbed the father of Taiwan folk music, sings the theme song. Model and actress Lin Chi-ling appears again as the "sharer".
Compared with the first season, the second has been available through live streaming and pay per view online, giving the producers more revenue to produce higher-quality programs.
The Great Shokunin 2 has been viewed at least 130 million times on Youku and mentioned nearly 800 million times on Weibo. Receiving a score of 8.7 on Douban, the program has won 12 awards and has been praised by the newspaper People's Daily.