Rockefeller's artworks to be sold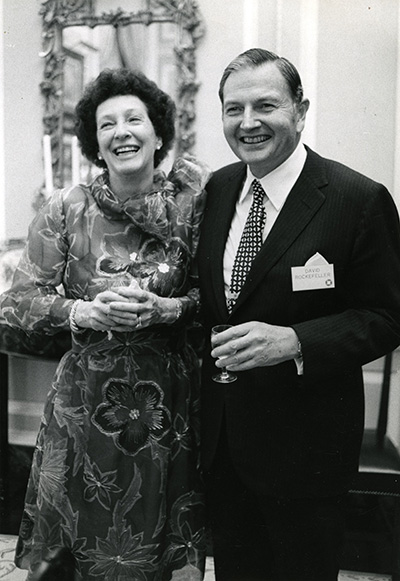 David Rockefeller and Peggy pose in a photo taken on May 1973 [Photo provided to China Daily]
Some 2,000 artworks from the estate of the late US banker and philanthropist David Rockefeller will go under the hammer in New York in early 2018.
But before they are auctioned by Christie's, selected items from the collection will tour the United States, Europe and Asia.
The proceeds from the sales will go to charities, according to Christie's.
Before he died in March, Rockefeller and with his wife, Peggy, built a collection of assembled and inherited items, such as modern paintings, European furniture and Chinese ceramics.
"Eventually all these objects which have brought so much pleasure to Peggy and me will ... again be available to other caretakers who, hopefully, will derive the same satisfaction and joy from them as we have," he was quoted saying in a Christie's release.
Related:
Pair of rare Chinese vases sell in London for 14 million pounds