French collector's Chinese art going to auction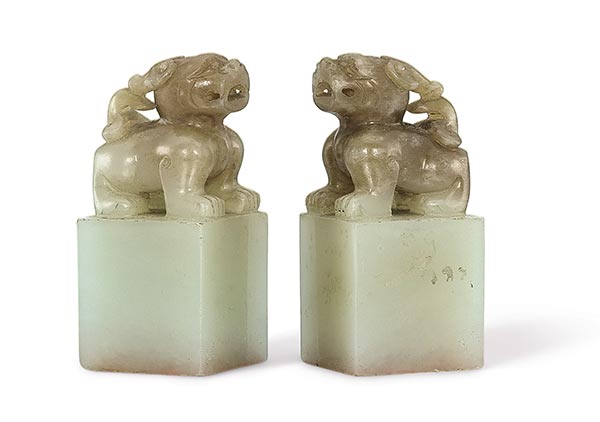 A set of two imperial celadon and brown jade "Daoguang Yubi" and "Zhengzai Yangmin" seals. [Photo provided to China Daily]
French industrialist Emile Guimet (1836-1918) is known for his assembly of Chinese and Japanese works of art, based on which he founded the Guimet Museum. Now a state institution in Paris, the museum houses part of his collection of East Asian art.
A pair of 19th-century jade seals from that collection will be auctioned in Hong Kong on June 2. They were once used by Qing (1644-1911) Emperor Daoguang, who reigned from 1821 to 1850. They feature a warm and lustrous texture and one bears an inscription saying "handwritten by Emperor Daoguang" and the other saying "the way of governance lives in nurturing people".
The jade seals will be part of a two-day sale by Sotheby's, also including Chinese zisha teapots, ceramics and Buddhist figures.
Another highlight is a copy of Japanese artist Katsushika Hokusai (1760-1849)'s most famous woodblock print, The Great Wave off Kanagawa.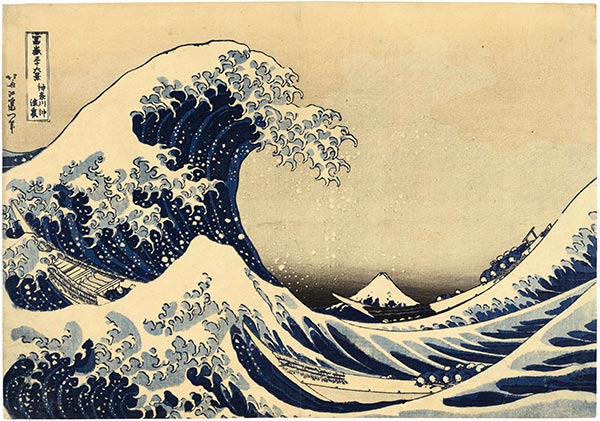 Katsushika Hokusai (1760-1849), Under The Great Wave off Kanagawa [Photo provided to China Daily]