Art Power 100 awards announced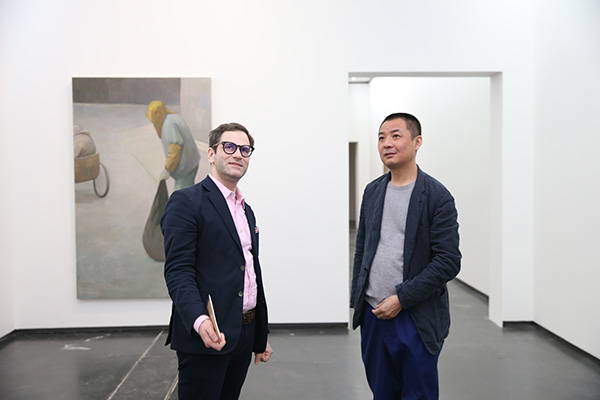 Wang Yin (right) and UCCA director Philip Tinari at his solo exhibition last year. [Photo provided to China Daily]
Wang Yin was awarded Artist of the Year by the 10th Art Power 100 awards on June 3.
The 54-year-old Beijinger has been committed to oil painting for two decades.
His work explores the distance between individuals and other people.
Wang's acclaimed solo exhibition last year at the Ullens Center for Contemporary Art, Wang Yin: The Gift, examined how Chinese and Western art have influenced each other.
Art Power 100 was launched in 2007 to recognize outstanding artists and institutions, and has become one of the country's top awards.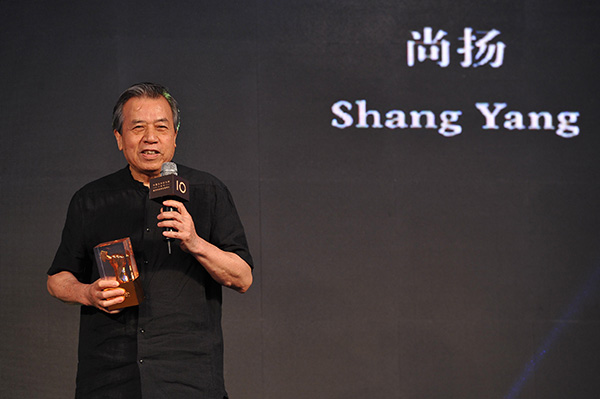 Shang Yang receives Special Contribution of the Year award. [Photo provided to China Daily]
Shang Yang was awarded Special Contribution of the Year. The 75-year-old Beijing resident is recognized as one of China's earliest contemporary artists. His works bridge East and West, and traditional and contemporary art.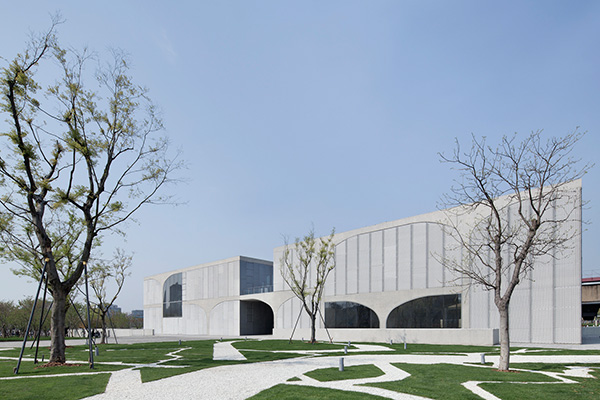 Long Museum's space in Shanghai West Bund. [Photo provided to China Daily]
Shanghai's Long Museum, founded by collector couple Liu Yiqian and Wang Wei, and the Beijing Fine Art Academy's art museum shared the Art Museum of the Year award for exhibitions of classical Chinese and contemporary Western works last year.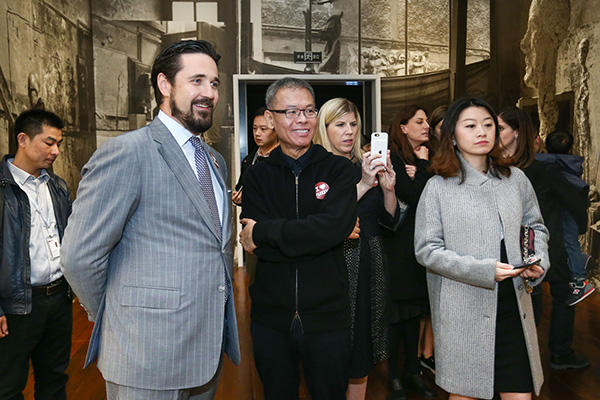 Budi Tek (middle) at the opening of an exhibition of Alberto Giacometti at Yuz Museum last year. [Photo provided to China Daily]
Chinese-Indonesian entrepreneur Budi Tek was honored as Collector of the Year. Tek founded Shanghai's Yuz Museum, showing artists featured in his collection and exhibitions of such Western artists as Andy Warhol and Alberto Giacometti.
Other winners include Beijing Minsheng Art Museum; ART021, an up-and-coming art fair in Shanghai; Beijing-based gallerist and dealer Wang Xinyou; and curator Zhu Xiaojun.
Gu Weijie, a publisher who initiated Art Power 100, says it will incorporate awards for design and folk handicrafts to connect with daily life and will enhance the awards' capacity as a launchpad for young artists.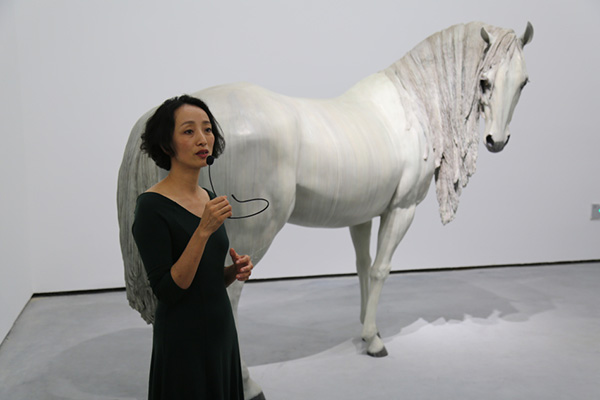 Xiang Jiang at her solo exhibition at Beijing Minsheng Art Museum. [Photo provided to China Daily]