Old crafts on the brink of disappearing forever
Today marks China's first Cultural and Natural Heritage Day, themed "Dynamic Intangible Cultural Heritage Inheritance".
A range of old handicrafts and professions are continuing to vanish as time goes on. A large quantity of traditional handicrafts have been listed into the intangible cultural heritage protection catalogue over time to better preserve the talent and items.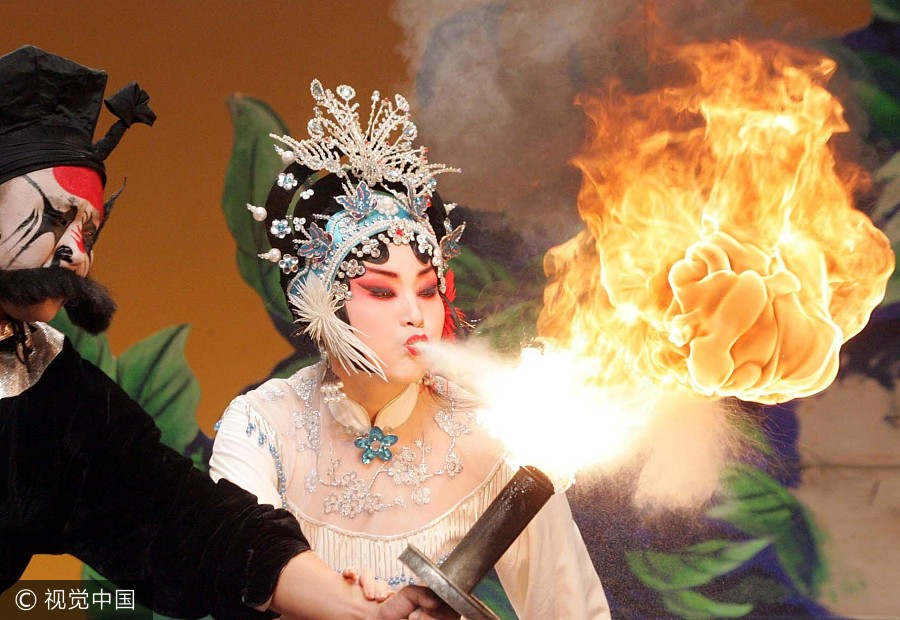 Renowned Qinqiang Opera artist Li Mei performs a fire blowing stunt. [Photo/VCG]
Blowing fire is a special skill for Qinqiang Opera artists, and today fewer performers grasp the skill. In order to successfully blow fire, a performer must first grind rosin into powder and place the substance in small bags made of white linen paper. Then he needs to hold a bag of rosin in their mouth, and then blow the rosin powder out into fire, creating an outstanding visual effect.