Guan Shanyue's works on display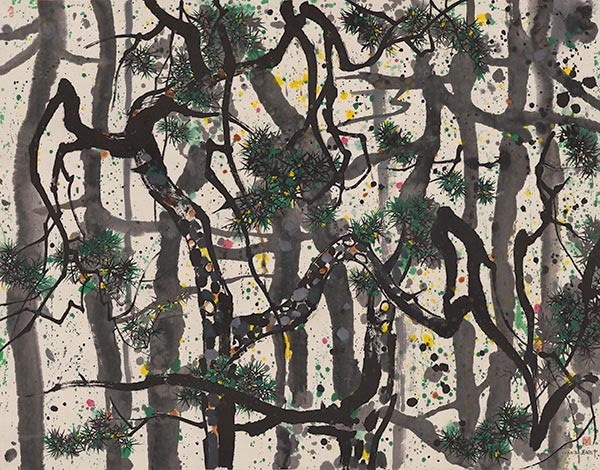 Pine trees by Wu Guanzhong [Photo provided to China Daily]
The late painter Guan Shanyue led his peers at the Lingnan School of Painting, formed in the early 20th-century in the southern city of Guangzhou, to revolutionize the classic Chinese mountain-and-water paintings. Guan also donated some 800 of his paintings to build an art museum named after him in Shenzhen in 1997.
Guan Shanyue and His Age, an exhibition to mark the 105th anniversary of Guan's birth, is now on at the museum and will run through July 21.
In addition to Guan's paintings, also on show are paintings of other masters, such as Gao Jianfu, Huang Binhong and Lin Fengmian, who worked to modernize the ink-brush painting.
The exhibition also shows works by later-generation artists like Liu Guosong.
The exhibits are from the collections of the museum and several other institutions in Beijing, Shanghai, Hong Kong and Hangzhou.