Koo to showcase new image in sci-fi film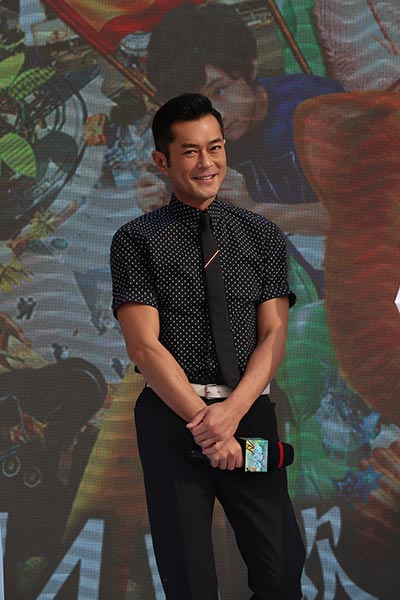 Louis Koo again showcases his comedian talent in the upcoming sci-fi movie Meow. [Photo provided to China Daily]
Hong Kong star Louis Koo will soon present a new image in his upcoming comedy Meow.
In the latest trailer of the film, a sci-fi movie featuring Koo and Chinese mainland actress Ma Li, Koo is seen wearing a thick wig.
Koo, who is mostly known for playing tough guys or villains in crime thrillers, is a weak husband who fears his bad-tempered wife in the film.
"But he is also a good father of two children and a qualified pet-keeper," he says, during a recent event in downtown Beijing.
The second sci-fi movie of Hong Kong director Benny Chan revolves around a pet.
Chan says Meow is a heart-warming film.
Chan's first sci-fi movie was the 2010 blockbuster City Under Siege, about a group of human-turned mutants.
The movie will open across Chinese mainland theaters on July 14.