Summer just got hotter: 50 films to hit theaters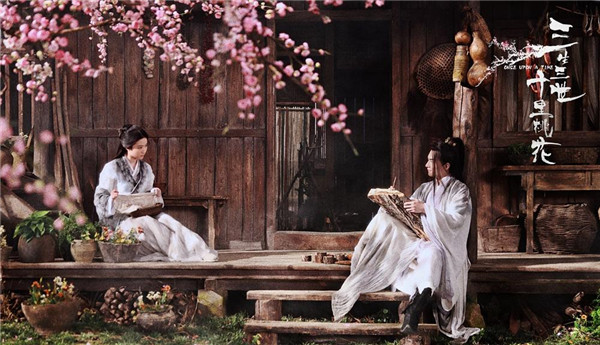 Once Upon a Time, featuring Liu Yifei and Yang Yang. [Photo provided to China Daily]
Typically, big budget foreign movies seeking a global market are released on the Chinese mainland either simultaneously or a bit later.
Industry watchers also see the summer as a key period to boost the domestic film sector, which has been largely overshadowed by its foreign rivals for at least the past six months.
In the first half of 2017, around 250 movies were released in around 8,500 mainland theaters, raking in 27.2 billion yuan ($4 billion), up 10 percent year on year, according to a report by the online ticketing platform Tao Piaopiao.
But only five domestic movies, or 28 percent, were among the 18 blockbusters surpassing the threshold 500 million yuan mark.
More than 70 percent of Chinese-language movies earned less than 10 million yuan each.
But, in a piece of good news, 50 million more tickets were sold than in the same period last year, with the bulk of the increase coming from smaller cities.
Big-budget war films such as The Founding of an Army and Wolf Warriors II-both set to debut on July 28-are making waves as this year marks the 90th anniversary of the setting-up of the People's Liberation Army.
The Founding of an Army retells the story of the 1927 Nanchang Uprising, a major chapter in the Communist-Kuomintang conflict during the civil war.
The makers of Wolf Warriors II are so confident of their product that it is believed that they have signed a pre-pay contract with the distributors.