Summer just got hotter: 50 films to hit theaters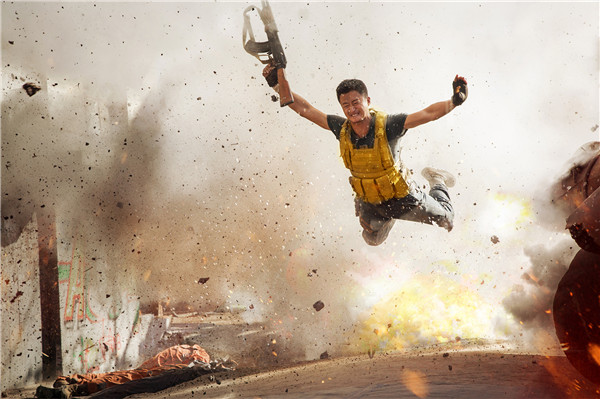 War film Wolf Warriors II. [Photo provided to China Daily]
The producers believe that the movie will bring in at least 800 million yuan.
The first Wolf Warriors movie, made with a budget of around 100 million yuan in 2015, made 525 million yuan at the box office.
Wu Jing, the actor-director of the franchise, says the new movie-which has scenes shot in Africa-used 12 military tanks, two similar-sized helicopter props, 50,000 bullet props and more than 100 cars for the film.
Using star power to attract the public to watch revolutionary content was first tried in 2009 with The Founding of a Republic, and was followed with Beginning of The Great Revival, also known as The Founding of a Party in 2011.
Coming-of-age movies, made famous by actress Zhao Wei's directorial debut So Young in 2012, are also doing well.
But unlike earlier films based on college romances, the new movies are exploring fresh ideas.
Following Fist & Faith (which is to debut on July 13) is about Chinese teenagers fighting Japanese invaders in northeastern China in the 1930s, and Our Shining Days, which premieres on July 28, is about Chinese folk music.
Hong Kong veteran musician Kubert Leung is the music director of Our Shining Days, featuring top talent such as Japanese pop diva Mika Nakashima and Chinese mainland songwriter-singer Zhou Bichang.