Learning to sing is a click away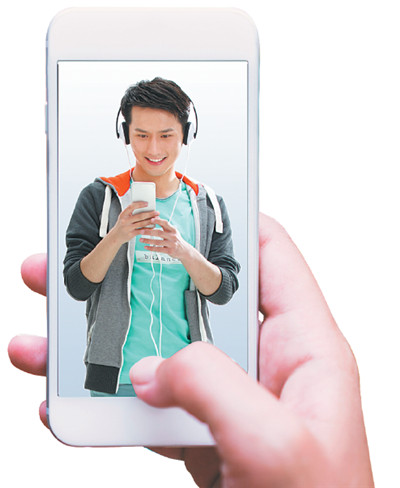 [Photo provided to China Daily]
New Band, an app launched by Chinese pop singer-songwriter Hu Yanbin, helps youngsters get closer to their music dreams. Chen Nan reports.
For Xiao Tong, a 25-year-old Beijing-based IT office worker, his hobby is singing. He often goes to karaoke outlets and sings at home as a way to entertain himself and to relax.
A month ago, he started using New Band, an app offering lessons on singing and playing music instruments.
"I do not want to become a professional singer, but I want to improve my singing. My main focus is breath control," says Xiao. "I have never taken music classes before. But it is very convenient to learn through an app. I just open it and download the material. It is as easy as ordering food.
"I also want to learn how different instruments work in a song. That's my future plan."
New Band is the brainchild of Chinese pop singer-songwriter Hu Yanbin.
Since it was launched in January 2015, the app, which features more than 240 training videos, has been downloaded 2 million times. More than 200,000 people take classes through the app daily, according to Hu.
Hu has also expanded the online music training program to three schools in Shanghai, Beijing and Shenzhen in Guangdong province.
"I want to build a music training app, which, like the Chinese learning English, is open to everyone, despite differences of age and education. The internet brings people together despite distance," says Hu.