Christie's to auction Chinese antiques from Osaka's Fujita Museum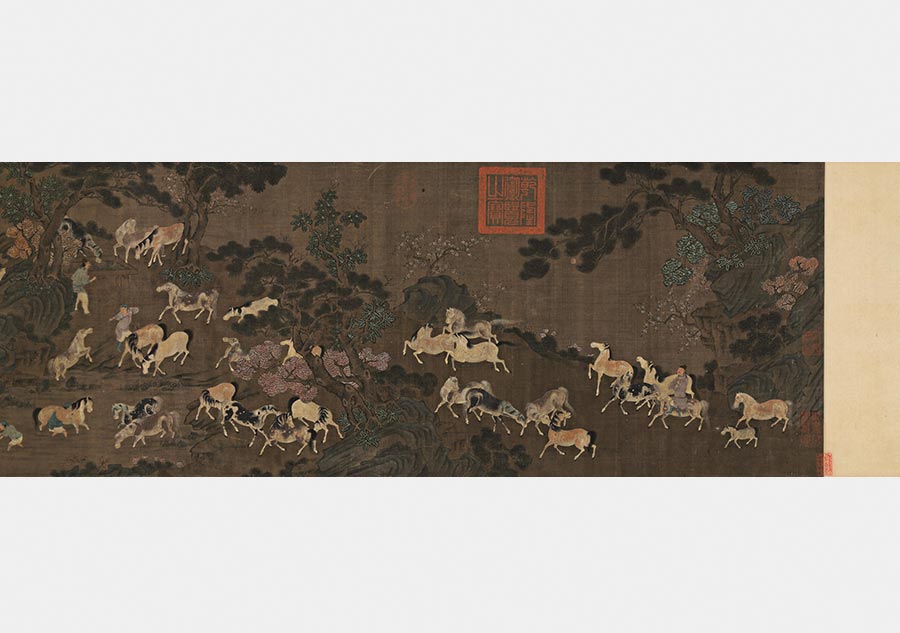 A part of Song Dynasty artist Zhao Mengfu's landscape. [Photo provided to China Daily]
Christie's will auction some 30 Chinese antiques from the collection of the Fujita Museum, a private museum based in Osaka, during the annual Asian Week New York in March.
The items include bronze ware from the Shang (c. 16th century-11th century BC) and Zhou (c. 11th century-256 BC) dynasties, stone Buddhist statues and classical Chinese paintings.
Among the highlights are six classical ink paintings cataloged in the Shiqu Baoji, an inventory of the Qing Dynasty (1644-1911) art collections, which is used even today as an important reference by collectors.
The paintings all bear the seals of Emperor Qianlong, an avid art collector.
The auction will be held on March 15 at the Rockefeller Center.