Nie Yuan to star in TV series
Actor Nie Yuan [Photo provided to China Daily]
Nie Yuan, winner of the Most Popular Actor Award of the China Student Television Festival, will appear on the small screen in a forthcoming television series.
Xin Ru Tie (Iron Heart), a 68-episode period drama, will be broadcast on Beijing Satellite TV starting from Jan 7.
Set in the 1930s, the tale centers on a thrilling conspiracy — a young thief claims to a millionaire family that he's their kidnapped son, who has been missing for years. But as the plot develops, a cruel secret is revealed.
Nie, who plays the thief, says the complex character is challenging to portray.
He reveals he has a lot of action scenes in the series, which required him to get up early for training and preparation.
"Most of my previous roles are restrained. But this character is an emotionally driven roughneck. I have to let go of myself to immerse myself into the role's world," Nie said at a promotional event in Beijing on Dec 30.
Director Zhang Guoqing says: "It's a fast-pace drama, with a bunch of suspenseful twists. We've learned the production skills of the classic American crime dramas."
The cast also includes rising actress Shu Chang and veteran actor Jiang Tao.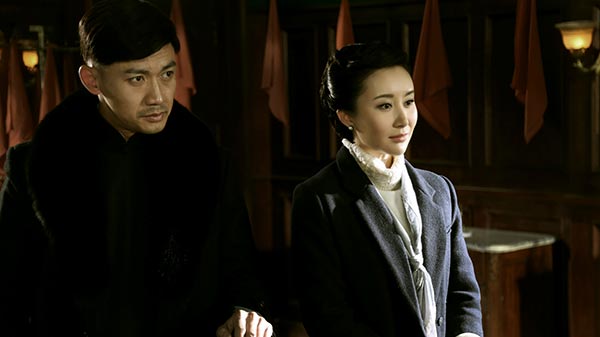 Actor Nie Yuan (left) [Photo provided to China Daily]
Related:
'Nirvana in Fire' receives China's top copyright award