'Queen of comedy' Ma Li stars in new TV series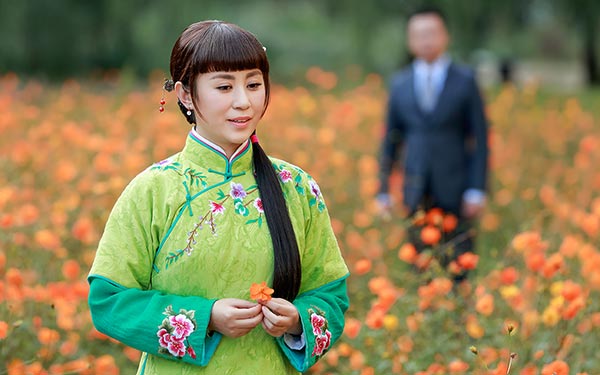 Actress Ma Li. [Photo provided to China Daily]
A forthcoming TV series, starring "queen of comedy" Ma Li, will act as a salute to the 65th anniversary of Beijing Film Academy.
The 36-episode series, Jinlin Battle, will start to air on Beijing Satellite TV on Nov 15.
Set in later 1940s, the espionage tale revolves on a Communist agent, who is dispatched to northern China to seek a mile vein discovered by a foreign researching team nearly 30 years ago.
All the cast members, including the lead actor Cao Bingkun and the actress Ma, were graduated from Beijing Film Academy, a cradle for showbiz talents.
Ma has shot to prominence and won the acclaims of "queen of comedy", since the comedy Goodbye Mr Loser became one of last year's highest-grossing films.
In an attempt to seek a breakthrough, Ma says her role in the TV series features complex personality, which is more challenging than her previous characters.
Related:
New TV series features heartthrob actors, royal tension